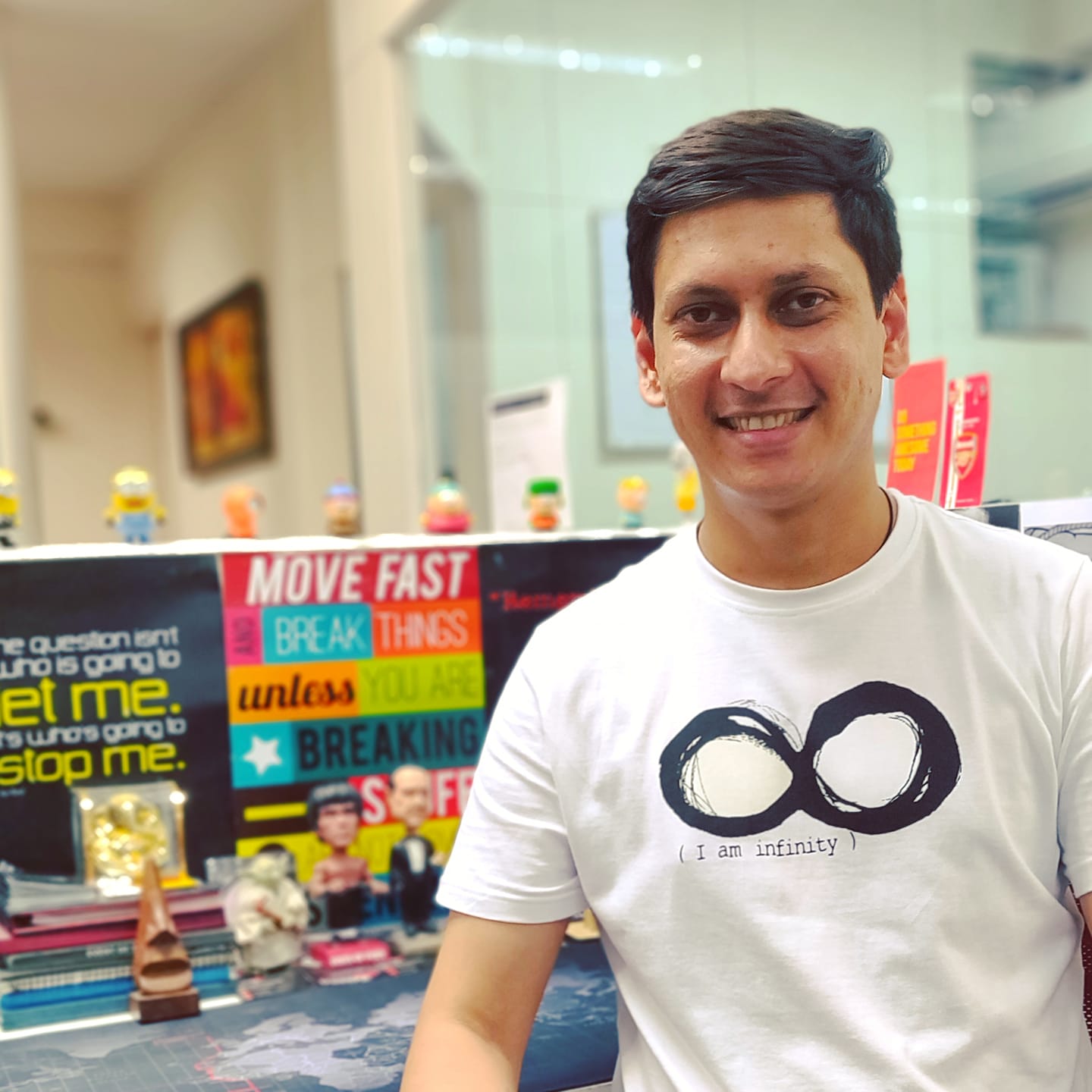 Arun Pandit was born in Kullu, Himachal Pradesh. He is a moonlighter who is currently working on his own startup which is in stealth mode. He was the former Head of Sales for a Matrix Partners Funded Logistics Startup "LoadShare Networks ". He is one of the youngest members of the FICCI National Committee on Logistics. He is also a member of the "Young Leaders Council " at A.I.M.A. He has met more than 700+ CXO / Logistics decision-makers and onboarded more than 250+ clients for FTL, PTL, DV & SAAS-based logistics solutions across India. He has been a subject expert and consultant for multiple projects. He has worked pan India across multiple sales and marketing roles with organizations like Trux App, RPG Group, CEAT, PayUMoney, and BlackBuck.
He doubles up as the Chief Encouragement Officer of "Don't Give Up World.com ®", one of the biggest not-for-profit Motivational Website and Community in India. Don't Give Up World was selected as one of the "Top 12 Social Innovations in India" by T.I.S.S. Mumbai. DontGiveUpworld.com has more than 10,000 motivational posts and has garnered more than 6 million website views and 2 lakh plus members across Social media. He is currently in the final stages to publish a motivational book titled "Don't Give Up ": An anthology.
He is a graduate from the prestigious YCombinator Startup School and has the following certifications under his belt: Microsoft Certified Professional, Red Hat Certified Engineer & Google Certified in AdWords & Analytics, MIT Supply Chain, Harvard Data Sciences, University of California Blockchain & Cryptocurrency, CII WMP Pro, Yoga Prana Vidya Level 1, and NLP to name a few. 
Arun Pandit has been featured on the cover of Career 360 Magazines Special Edition on Hope. Articles written by and about him have been published in multiple magazines, newspapers, and websites like Hindustan Times, Divya Himachal, DNA, Career 360, Cargo Connect, Rediff.com, IIT Mentors, Ennadu, Sakshi, Asian Photography, FitnGlam, etc. He has been a regular speaker at various events on sales & marketing, entrepreneurship, and mental health across India. He has been a speaker at F.I.C.C.I., E-Logistics Asia Summit, I.I.F.T, IIM Kashipur, N.I.T.I.E., IIT KGP, BITS PILANI, NIT Patna, V.I.T., U.B.S., I.E.M., I.P.A., D.I.A.S., Mind Wars, LMS, GZSCET, etc. He is known for touching the hearts and inspiring the listeners by his unorthodox and no-nonsense style of storytelling. He is a firm proponent of " Local Heroes or Idols " i.e. The successful people from tier 2-3 cities regularly go back to their roots to give the much-needed direction and inspiration to the youth of their own town or village.
He is an MBA from the prestigious IIFT Delhi and has won multiple awards and competitions at the National and International levels. He was the winner of more than 20+ national level B School competitions. He was the runners up out of 1200 plus teams across Asia at "The TIE All Asia Business Plan Competition" and 3rd at the World's Biggest & Richest Rice Business Plan Competition held in Houston, USA.
He is a Guinness world record holder in light painting and also the winner of Levi's Change your world fellowship and Director General NCC Scholarship. He is a computer engineer and an expert in security, web servers, and networking from GZSCET, Bhatinda. He is a state and university-level volleyball player and a super backer at Kickstarter. In his leisure time, he likes to write poems & articles, play harmonica, swim and guide the dreamers who have lost hope inside. He is a product of Sainik School Sujanpur Tira and St Mary's School, Delhi.
Facebook : https://www.facebook.com/arunpandit1736       
Linkedin : https://www.linkedin.com/in/arunpandit
Twitter : https://twitter.com/arunpandit
Instagram : https://www.instagram.com/arun.pandit
Website : https://www.arunpandit.com