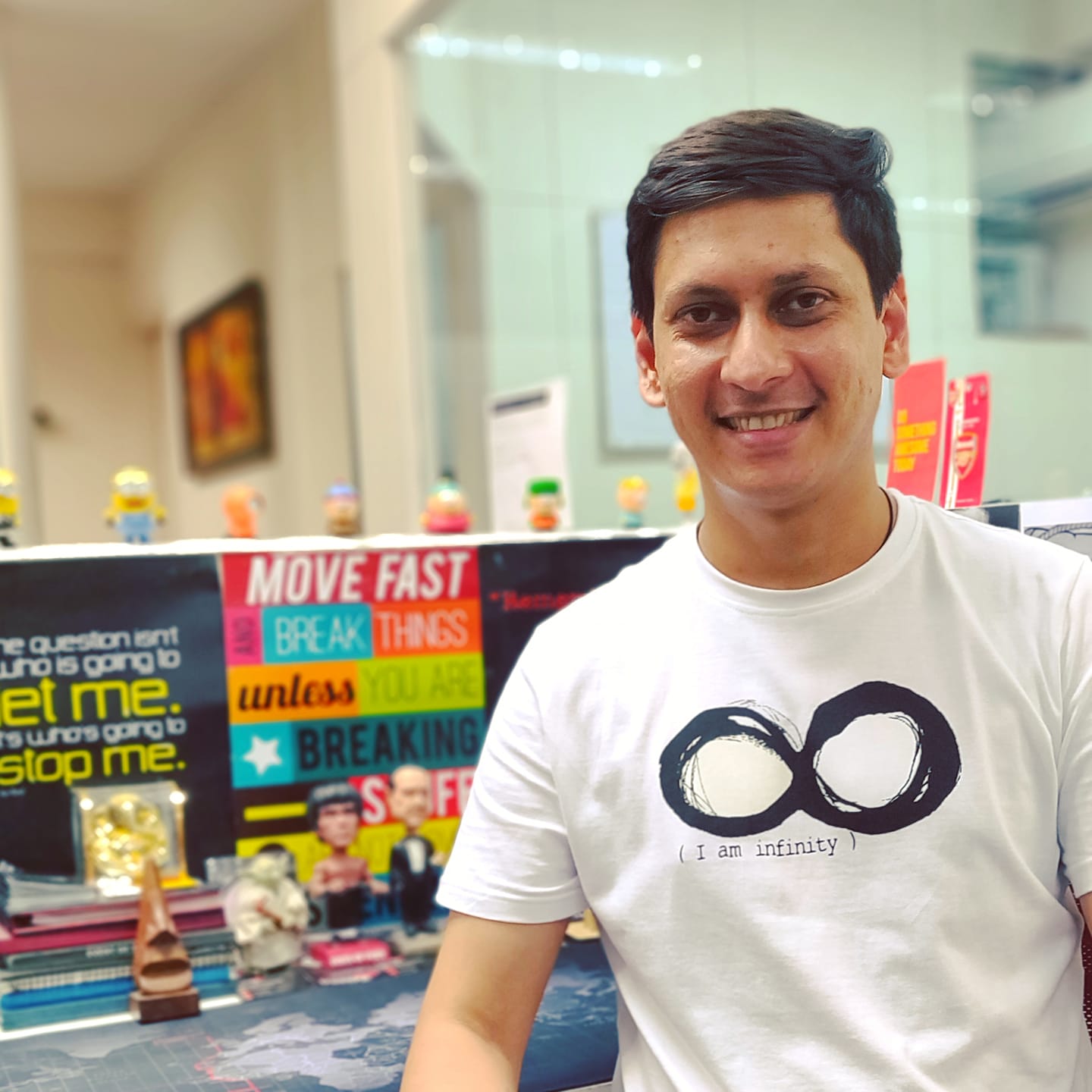 Arun Pandit was born in Kullu , Himachal Pradesh . He is a moonlighter who works as the Head of Sales ( B2B) for a Logistics Startup "LoadShare Networks" during the day and doubles up as the Chief Encouragement Officer of "Don't Give Up World.com ®", one of the Biggest Motivational Website and Community in India. Don't Give Up World was  selected as one of the "Top 12 Social Innovations in India" by T.I.S.S. Mumbai. DontGiveUpworld.com has more than 10,000 motivational posts and has garnered more than 6 million website views. He has worked across multiple sales and marketing roles with organizations like CEAT , PayUMoney and BlackBuck .
Arun Pandit has been featured on the cover of Career 360 Magazines Special Edition on Hope . Articles written by and about him have been published in multiple magazines, newspapers and websites like Hindustan Times, FitnGlam , Divya Himachal, DNA, Career 360, Rediff.com, IIT Mentors, Ennadu , Sakshi etc . He has been a regular speaker at various events on entrepreneurship and motivation across India. He is known for touching the hearts of the listeners by his unorthodox and no nonsense style of storytelling.
He is an MBA from the prestigious IIFT Delhi and has won multiple awards and competitions at National and International level. He is a former Guinness World Record Holder in Light Painting and is amongst the top 1% Sales Professionals in S.C.M. domain on LinkedIn. He has also undergone certified courses in SCM, Block chain & Data Sciences from M.I.T. , Berkeley & Harvard respectively . He is also an M.C.P. , R.H.C.T. , R.H.C.E. , Google Certified Adwords & Analytics specialist .He is also the winner of the Levis "Change Your World" fellowship & Director General NCC Scholarship . He is a computer science engineer and an expert in security , web servers and networking from GZSCET, Bhatinda. He is also an alumni of Sainik School Sujanpur Tira and St Mary's School, Delhi. He is a state & university level volleyball player who loves to play mouthorgan during his leisure time .

Facebook : https://www.facebook.com/arunpandit
Linkedin : https://www.linkedin.com/in/arunpandit
Twitter : https://twitter.com/arunpandit
Instagram : https://www.instagram.com/arun.pandit
Website : https://www.arunpandit.com