IITians as the role model and guide for the student community by Arun Pandit , Dont Give Up World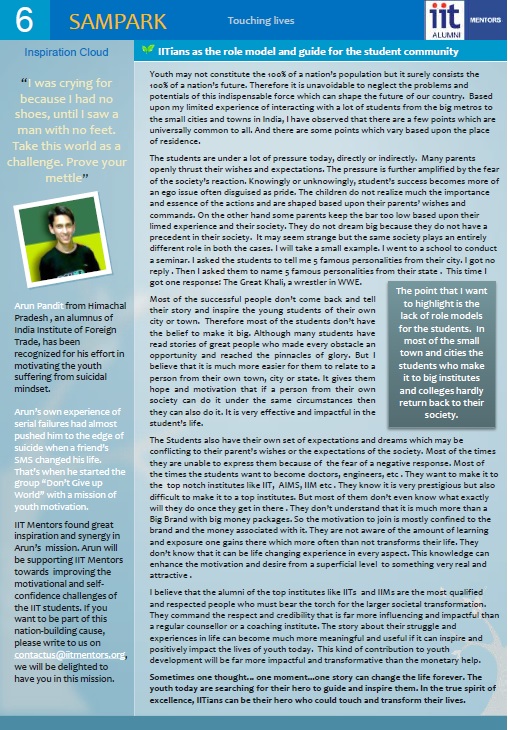 "I couldn't go beyond the IIT mains examination as a student .
Fortunate enough to be a part of the the IIT Mentors pursuit to curb the suicidal tendecy amongst the IITians . "
Please find my article featured in Sampark Magazine by IIT Mentors .
Read more at arunpandit.com